Activated Carbon Filter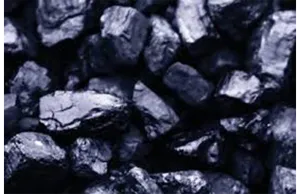 Developed for the removal of organic compounds from water, wastewater, and industrial and food processing streams, FILTRASORB is a highly active, reagglomerated, durable GAC. Made from select grades of bituminous coal, it is capable of withstanding the abrasion associated with repeated backwashing, hydraulic transport and reactivation.

Markets/Applications:
FILTRASORB GAC has been used successfully to remove contaminants in a variety of applications for more than 40 years:

MUNICIPAL DRINKING WATER
Used alone or in tandem with UV disinfection systems or ion exchange technology to help meet regulations and market demands by:

Improving taste and odor
Removing disinfection byproducts (DBPs), endocrine disrupting compounds (EDCs), emerging contaminants, and dissolved organic materials Acting as a dual-purpose media, providing both filtration and adsorption for treating surface water and groundwater sources in the production of drinking water

INDUSTRIAL PURIFICATION
Formulated to comply with the America Water Works Association Standard for GAC and the Food Chemicals Codex, FILTRASORB GAC removes industrial organic compounds such as trichloroethylene (TCE) and tetrachloroethylene (PCE), as well as pesticides, herbicides and medications from industrial and food processing streams.

LIQUID PROCESS PURIFICATION
FILTRASORB acid-washed GAC is used for the purification of low-pH solutions and other liquid process applications. With its high surface area, large pore volume, high density and optimized pore structure, FILTRASORB acid-washed GAC is formulated for the removal of organic species and chlorine from a variety of solutions.

Features & Benefits:


Provides excellent adsorption properties and constant adsorption kinetics in a wide range of applications due to uniform activation throughout the entire granule created by reagglomeration
Retains carbon bed segregation after repeated backwashing and hydraulic transport
Provides greater adsorption capacity per-unit-volume based on high-density formulation
Meets the stringent extractable metals requirements of NSF/American National Standards Institute Standard 61
Manufactured to consistent, high-quality standards

Recycling & Reactivation:
Though FILTRASORB is 100-percent freshly manufactured virgin GAC, it can be recycled and reused through thermal reactivation to restore its adsorptive capacity. This eliminates the costs and long-term liability associated with the disposal of spent GAC, and provides customers with a consistent, reliable supply of filtration media.